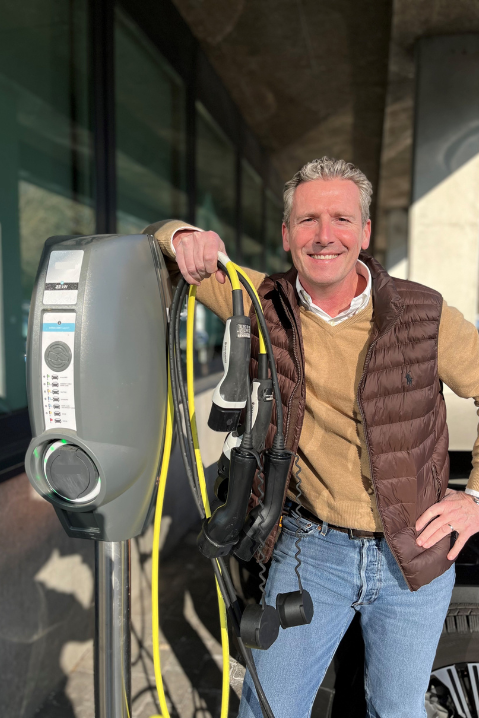 With the arrival of AbbVie as TraXall's new customer in Belgium, the company reached its 20,000th company vehicle in full fleet management. Bart Van Elsacker, Consulting & Project Manager, who coordinated the entire implementation process, visited AbbVie last week and congratulated the 20,000th driver.
"AbbVie BeLux is pleased to join TraXall and to reflect on this milestone. Our ambition is to accelerate our transition to 100 percent green vehicles. We want to turn our back on fossil fuels to contribute to a better future, and we see TraXall as the right partner in achieving our goals." says Renaud Decroix, General Manager AbbVie BeLux
"With our team of Strategic Account Managers and Fleet Operators, we are eager and proud to help AbbVie in their ambitions and contribute to their transition to an electric fleet. The fact that we get to support 20,000 drivers every day is an important milestone for us. This growth is thanks to the trust of our clients, the commitment of all our employees and our Move Forward and One Team mindset.", says Leomont Wouda, Managing Director of TraXall Belgium.
AbbVie
AbbVie is not only a client of TraXall in Belgium but through TraXall International, the company manages AbbVie's fleet in many more countries.
AbbVie is a biopharmaceutical company based on research and innovation. It's their mission to put their expertise and people at the service of patients with complex, chronic and disabling diseases. With their unique approach to innovation, they aim to improve patients' quality of life.