Vous êtes à la recherche d'un emploi passionnant dans un secteur en pleine évolution ? Vous aimez faire la différence pour nos grands clients internationaux ? Alors, vous avez trouvé le bon endroit (de travail). Ajoutez à cela un grand nombre de collègues enthousiastes. Votre intérêt a-t-il été éveillé ? Consultez nos offres d'emploi et contactez-nous rapidement.
Strategic Account Management
Feel like guiding our customers in their fleet strategy and helping us to lead the sales process? Something for you? Read more and send us your CV
The Strategic Account Manager is responsible for external customer relationships at the strategic and tactical level as well as managing the sales process for allocated prospects.
The main objectives are: 
to satisfy and advise the customer, guide them in their fleet strategy, optimise the Total Cost of Ownership and the processes whilst increasing revenue and profitability.
to help leading the sales process for prospects that are interested in our services and that are allocated to you
Tasks and responsibilities
External Focus: Customers
Contract owner on behalf of TraXall
Interface between customer and TraXall by meeting the customer regularly
Organise review meetings with customer to ensure SLA's and KPI's are met
Develop an in-depth understanding of the customer, its business, and the market
Keep customer informed about fleet & mobility related market opportunities
Explore opportunities with customer in other local and international affiliates
Identify customer with consulting opportunities to optimise the customer's Total Cost of Ownership, policy, tax, benchmarking, and processes etc…
Present to the customer in a clear and meaningful way, reports in line with SLA and KPI's
External Focus: Prospects
Contact person for prospects that are interested in TraXall and our service offering
Make proposals to prospects and follow up
Answering through tenders and follow up
Present the offer face to face or through online meeting tools
External Focus Prospects: Visit seminars and fleet related events for building knowledge and network for bringing in new ideas for products and services
Internal Focus (TraXall)
Develop, monitor, and deliver an annual client road map
Ensure that agreed processes and programs with the Customer are executed in an effective and efficient manner
Coach, steer and lead at client level internal departments such as Operations by being the interface and escalation point
Monitor the workflows and workload staying aligned with agreed standards
Organise internal team meetings, present topics and take actions
Keep the Management Team informed about the current and forecast Customer and Sales opportunities and risks
Inform about cross selling activities towards TraXall International
Prepare Customer reports such as Quarterly Business Reports Provide Market Intelligence by collecting market data and sharing with the appropriate people
Budget and Management Responsibilities: No direct staff responsibility
Key Performance Indicators
Customer satisfaction (high quality within agreed time)
Level of project management execution
Win of new clients
Internal satisfaction
Profitability
Skills
Interpersonal skills
Understand how to build external relationships in complex environments
Able to win respect, trust and credibility of colleagues, customers, prospects and suppliers
Good listener, excellent communicator and able to present in a meaningful way
Customer and prospect focused mindset and empathy to understand their needs
Able to offer and sell additional products, services or consulting projects
Target oriented to meet customer's KPIs
Professional attitude and can handle pressure efficiently
Take responsibility for delivery of solutions
Analytical skills
Understand and work with relevant complex information
Able to implement consulting projects
Efficient in reading, understanding and delivering qualitative reports
Other required skills
Languages: local languages fluency, Dutch and French (written and spoken), Good English (written and spoken)
Software skills: experienced with Microsoft Office especially
PowerPoint, Excel and Word
Flexible mindset and go the extra mile
Like to work in a smaller company
Required skills
Higher (commercial) education level or equal by proven experience
Extensive experience in the leasing/fleet management industry is a big plus
Min of 5-year (strategic) account management experience
Know how to deal with complex stakeholder governance models
Experience in projects
Our offer
Working for the largest fleet management company of Belgium
An innovative and international environment
A very dynamic job with great responsibilities
Indefinite contract
Attractive salary with on top extra advantages such as group & hospitalisation insurance, meal cheques, company car, fuel card (incl. private use), mobile phone, laptop
Ability to work from home
TraXall Belgium 
Based in Mechelen, TraXall is the largest independent fleet management company of Belgium with more than 19.000 managed vehicles and 35 employees.
Our customers are large companies that have a need for efficient solutions in complex environments.
TraXall Belgium has 5 values that are the DNA of our company: Communication, Respect, One Team, Ownership, Move Forward
We are business process outsourcing experts in the fleet sector.
We do that highly successfully by acting as the interface between the Customer's stakeholders, drivers and their fleet partners, through automated solutions and skilled employees.
TraXall Belgium is part of TraXall International, operating in 35 countries in EU and LATAM.
We deliver 'best in class' fleet management solutions tailored to local markets.
Our customers benefit from a multi-national organization with standardized fleet management services.
Would you like to be part of our dream team? Then send your CV to info@traxall.be 
Maak jij voor onze grote internationale klanten mee het verschil als Fleet operator?
TraXall Belgium, internationale marktleider voor vlootbeheer, biedt zijn klanten een strategische opvolging van hun wagenpark. Wij nemen de fleet management taken uit handen van onze klanten, gaande van administratieve ondersteuning en professioneel advies tot invoice control.
Voor de versterking en verdere uitbouw van ons bedrijf, gevestigd in Mechelen, zijn wij op zoek naar een Fleet Operator.
We hebben binnen ons bedrijf twee Fleet operator trajecten. Enerzijds is er een team van Fleet operators die de bestuurders van onze klanten adviseren en helpen bij alle mogelijke vragen met betrekking tot de bestelling van hun bedrijfswagen. Dit vanaf het moment dat zij uitgenodigd worden om een nieuwe wagen te kiezen tot de effectieve aflevering van het voertuig. Daarnaast zorgen zij voor een vlotte en correcte afhandeling van de besteldossiers bij de leasemaatschappijen.
En anderzijds is er een team van Fleet operators die verantwoordelijk zijn voor alle day-to-day contacten met onze klanten, hun bestuurders en leveranciers. Via telefoon en e-mail adviseren en helpen zij de bestuurders bij alle mogelijke vragen met betrekking tot het gebruik van hun bedrijfswagen. Bij die ondersteuning baseren zij zich altijd op de car policy van de klant.
Beide teams werken nauw samen en rapporteren elk aan een Teamleader.
De persoon die wij zoeken:
heeft een bachelor diploma of beschikt over het denk- en werkniveau
beschikt over sterke communicatieve skills, zowel gesproken als geschreven
heeft een goede kennis van MS Office en leert zich vlot nieuwe IT-applicaties aan
kan zich goed uitdrukken in beide landstalen en in het Engels
weet van aanpakken, kan zelfstandig werken en heeft een proactieve houding
is sociaal en vlot in de omgang en is een energieke persoonlijkheid
communiceert duidelijk en doelgericht
heeft een warm hart voor onze klanten, elke dag opnieuw
Affiniteit met de fleetwereld is een pluspunt, maar geen must.
Wat wij jou bieden:
een job in een dynamisch en leuk, jong team
veel aandacht voor persoonlijke ontplooiing
een afwisselend takenpakket in een continu evoluerende sector
contract van onbepaalde duur (voltijds)
een attractief loon aangevuld met extralegale voordelen (maaltijdcheques, bedrijfswagen, tankkaart,

groeps- en hospitalisatieverzekering…)

fietslease indien gewenst
40 uren werkweek, dus per maand 1 extra verlofdag (ADV)
Wil je graag deel uitmaken van ons dream team? Stuur dan je CV naar info@traxall.be. Heb je al een voorkeur voor een van beide trajecten zoals hierboven beschreven, laat het ons dan weten.
Le travail peut aussi être amusant
Courir les 10 miles à Anvers, manger des sushis ensemble, organiser une fête d'Halloween, … Nous pouvons le faire. Regardez cette vidéo.
Nos cinq valeurs fondamentales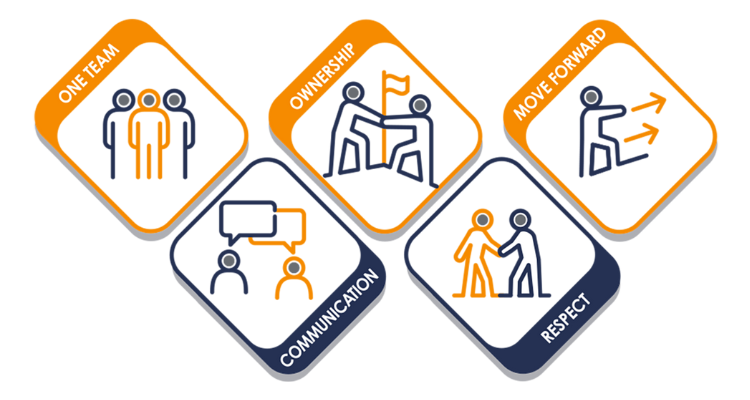 TraXall Belgium possède une culture d'entreprise unique basée sur 5 valeurs : ONE TEAM, OWNERSHIP, COMMUNICATION, RESPECT et MOVE FORWARD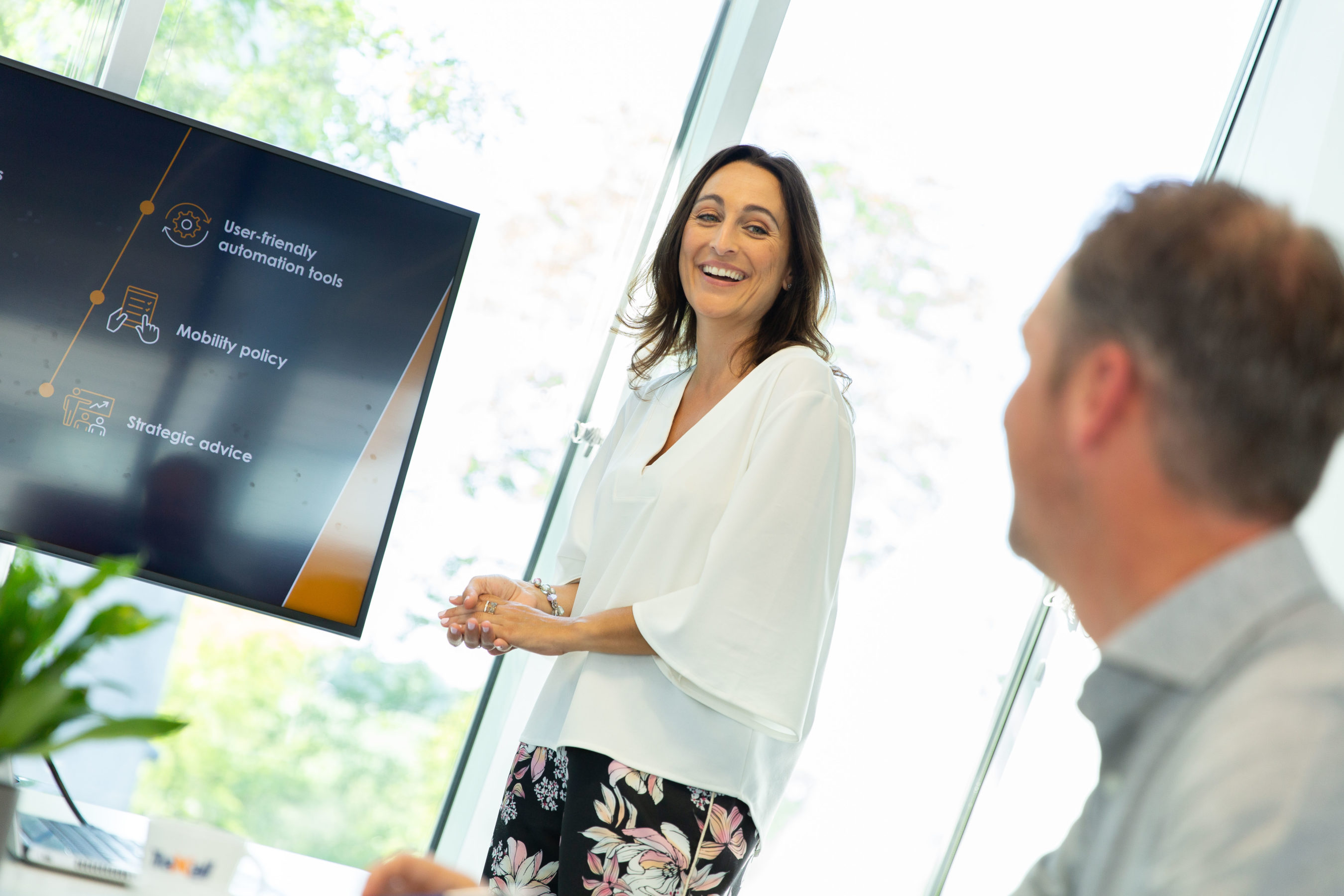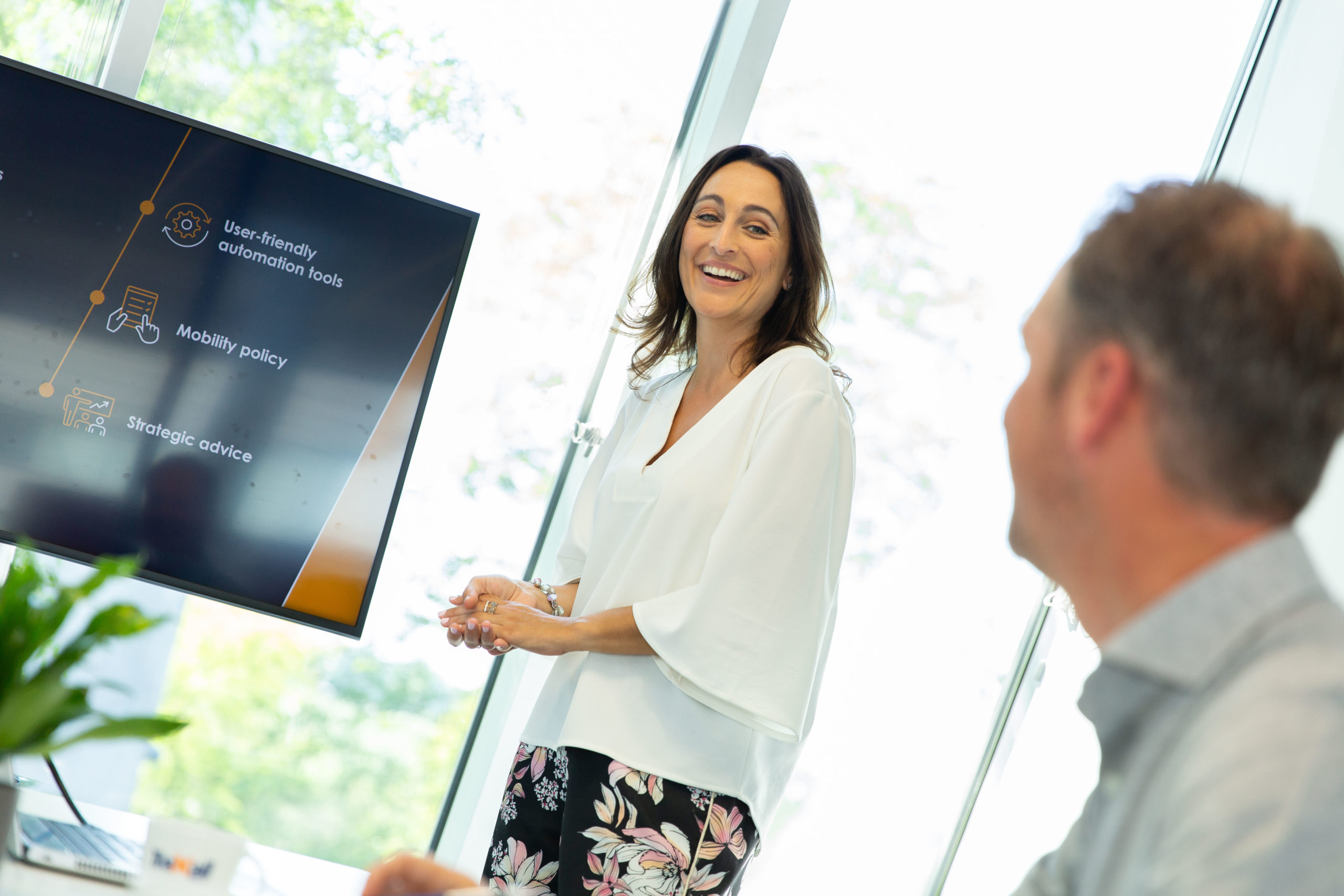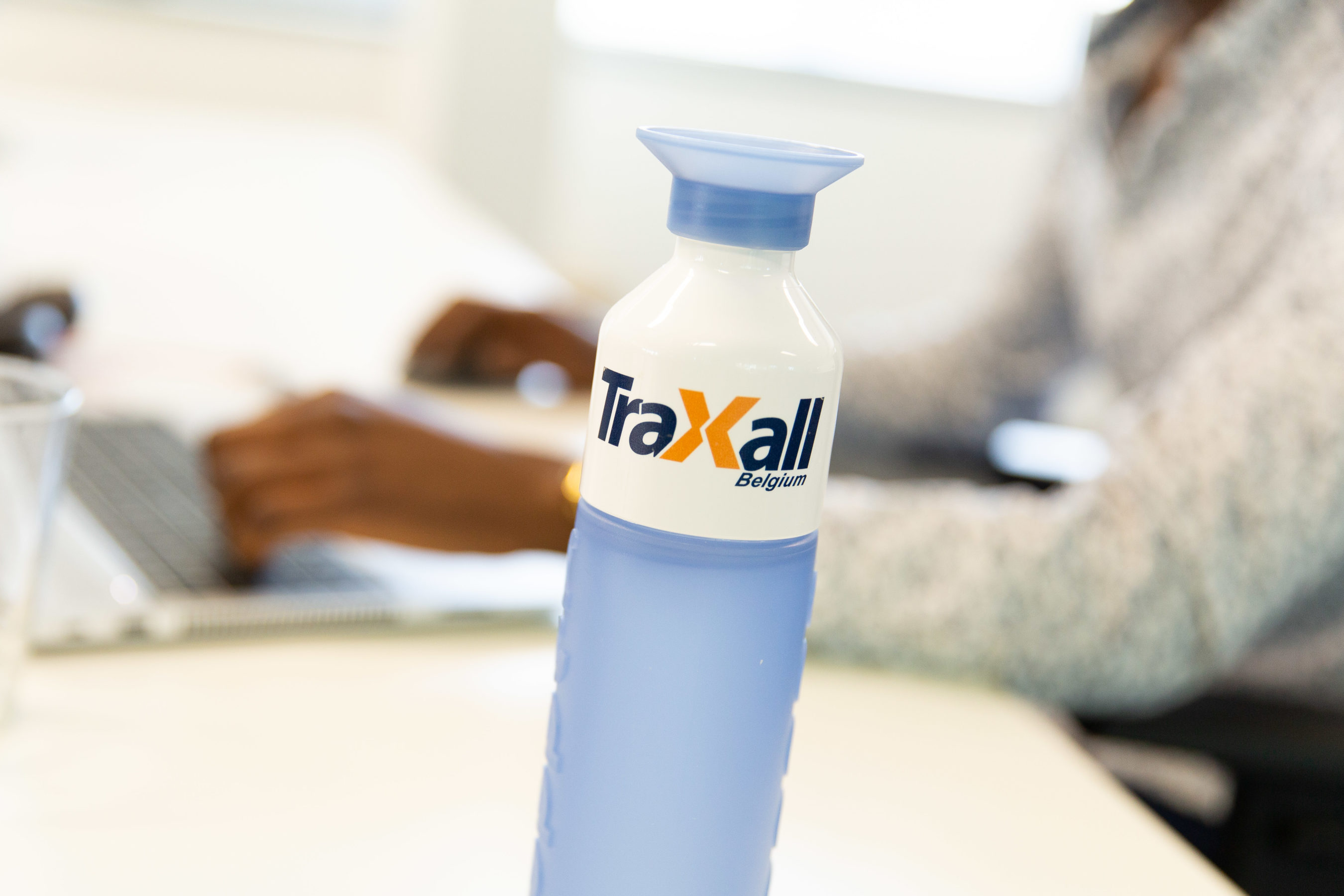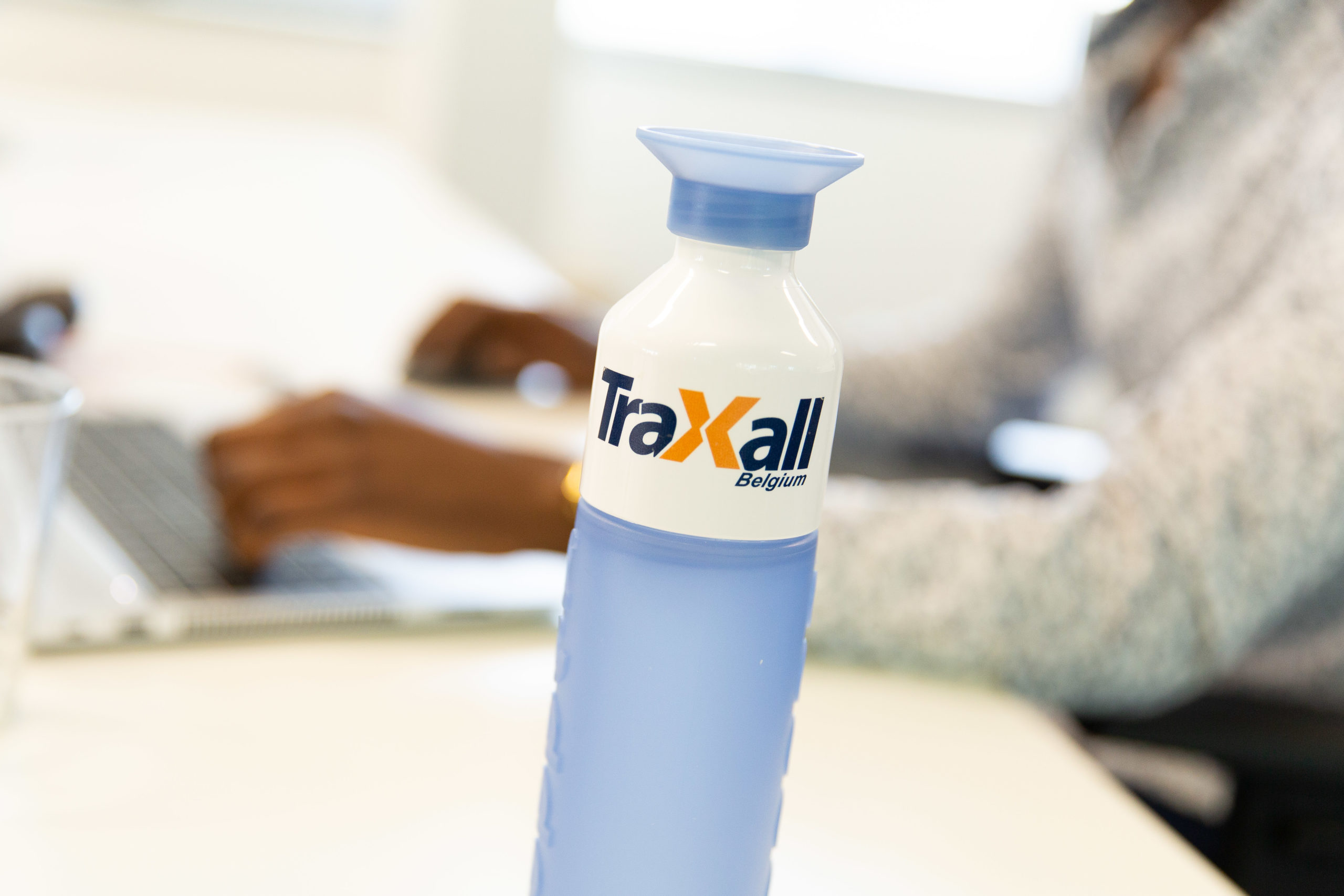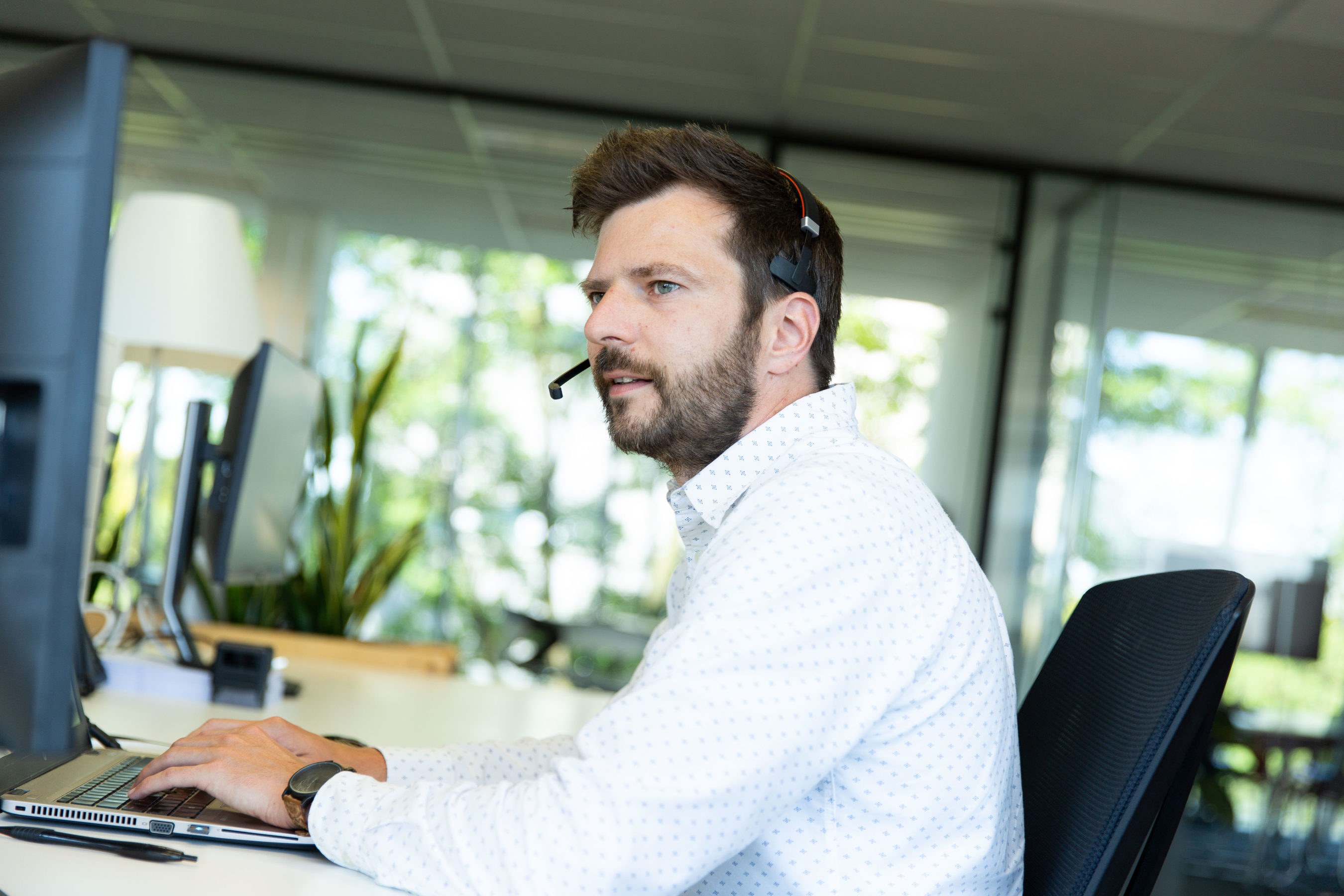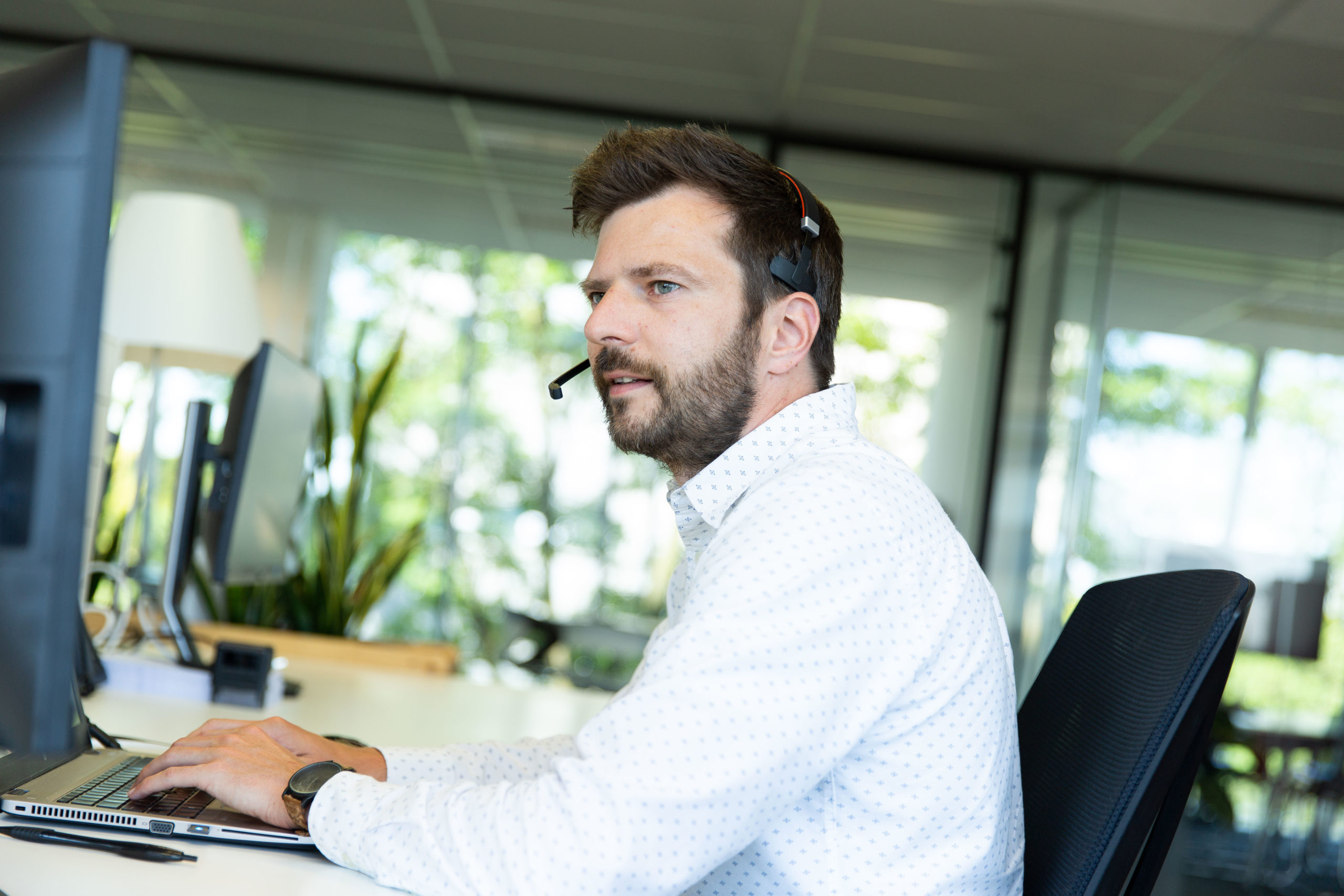 Laissez notre personnel vous convaincre.
Ils vous diront pourquoi ils aiment travailler chez TraXall.
Vous souhaitez en savoir plus ?